Taste of the Past
If you are looking for a recipe that will bring back memories, you will enjoy this edition of the Old Stephens High School Cookbook from the SHS Class of 1951! Thanks to Kenneth Poindexter for reformatting it for the 21st Century so it can be shared with friends and relatives of the old Stephens High School.
This is a reproduction of a cookbook published by the 1951 senior class at tIhe old Stephens High School containing recipes collected by the class from cooks in Stephens and the surrounding area. The book was produced and published by the old Mimeograph method which made reproduction of some recipes difficult. This was the first and only time a class published a cookbook. It is not known if it was a class project of the school's typing class, or if it was a fund raiser the class was using to raise funds for the cost of their senior trip and other expenses that year as there was no price printed in it. Eating habits have changed a lot in the 67 years since these recipes were published and some are not heart-healthy by today's standards, especially those calling for lard as an ingredient. Some call for brand-name ingredients no longer available today.But the book does contain "good eatin'" dishes plus a potpourri of names of people who were once a part of life in Stephens -- much loved, still remembered and missed today -- and give us a moment of memories that bless and burn. Click Here: 1951 SHS Cookbook
Museum Manager
---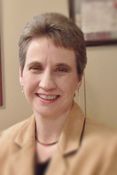 Stop by the Ouachita County Historical Society Office at 926 Washington Street to welcome Pennie Garner, who has joined our OCHS staff as the new museum manager. Many local OCHS members may already know Pennie from her years at BancorpSouth. If you have never met her, she is available this summer on Wednesdays through Saturdays from 9:00 - 4:00. Pennie has many valuable skills that will enhance our offices and the society!
---
OCHS Quarterly Editor's Note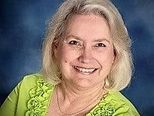 "Our history is what keeps our footprints fresh for each generation. May we never take history for granted as we move through our time in this place at this precise time in world history. We need to make each imprint special for those who follow us to remember and find meaning and hope for their generations."
---Brenda Fickey, Quarterly Editor
(If you are interested in becoming a guest author for the Quarterly, please contact the museum at 870-836-9243 during regular office hours for information about guidelines.)
---