Winter hours for the McCollum-Chidester House Museum office and tours are Wednesday - Friday, 9:00 - 4:00. Saturday tours are available during winter months by appointment only by calling in advance.
---
OCHS Quarterly Editor's Note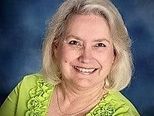 "Our history is what keeps our footprints fresh for each generation. May we never take history for granted as we move through our time in this place at this precise time in world history. We need to make each imprint special for those who follow us to remember and find meaning and hope for their generations."
---Brenda Fickey, Quarterly Editor
Listen to Brenda Fickey's November 21, 2017 CUTV News interview
here
.
---
Curator's Column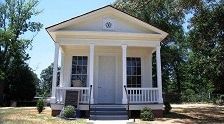 Work is proceeding on the plans for the 2018 re-enactment of the Battle of Poison Spring. This is a biannual event and is only a few years old. It just keeps getting better! Mark your calendars for April 20, 21, and 22, 2018! If you would like to participate or you have children or grandchildren who would like to be involved, please contact me (kathyboyette@rocketmail.com) and we will find a way to include them in this event.
---