Bi-Annual Civil War Event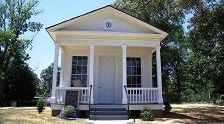 Work is proceeding on the plans for the 2018 re-enactment of the Battle of Poison Spring. This is a biannual event and is only a few years old. It just keeps getting better! Mark your calendars for April 20, 21, and 22, 2018! If you would like to participate or you have children or grandchildren who would like to be involved, please contact me (kathyboyette@rocketmail.com) and we will find a way to include them in this event.
---
New Museum Manager
---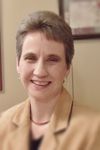 Stop by the Ouachita County Historical Society Office at 926 Washington Street to welcome Pennie Garner, who has joined our OCHS staff as the new museum manager. Many local OCHS members may already know Pennie from her years at BancorpSouth. If you have never met her, she is available every Wednesday through Friday from 9:00 - 4:00. Pennie has many valuable skills that will enhance our offices and the society!
---
OCHS Quarterly Editor's Note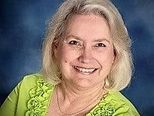 "Our history is what keeps our footprints fresh for each generation. May we never take history for granted as we move through our time in this place at this precise time in world history. We need to make each imprint special for those who follow us to remember and find meaning and hope for their generations."
---Brenda Fickey, Quarterly Editor
(If you are interested in becoming a guest author for the Quarterly, please contact the museum at 870-836-9243 during regular office hours for information about guidelines.)
---