Looking for that special Christmas gift for a history lover? Consider some of the books and items that are currently available at the Museum office. All items will be available for 25% off retail price until December 31, with nothing over $20! Contact Pennie Garner at the Museum office Wed-Fri, 9 am – 4 pm for individual prices and more information about & payment options and shipping.
Oakland Cemetery Book
Boxed note cards with picture of museum on front/blank inside (box of 10)
From Pearl Harbor to Tokyo Bay by Robert P. Burnham
Garden Of Memory
Patterns II
The History of the First Methodist Church of Camden, AR by Kenneth L. Spore
The Branch and The Vine by Richard Ledbetter
Witness Tree 1910 by Richard Ledbetter
Marino's Sunday Dinners & Memorable Meals
Marino's Weekday Specials (1 left)
Arkansas Oil Days Series (4 books) by Brenda Hutcheson Fickey
Museum Manager
---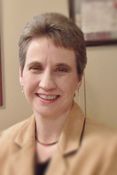 The society's office manager, Pennie Garner, is available for tours and other needs each Wednesday through Friday from 9:00-4:00. Stop by the offices at 926 Washington Street to pay memberships, make inquiries, or to enjoy investigating the many fine historical collections housed in the offices. For a small fee of $5, Pennie can provide a tour of the McCollum-Chidester House and its grounds. You will have an opportunity to experience a unique virtual "visit" with some of the past residents of the house as you relive the early days of Camden and Ouachita County. Large group tours are available by calling ahead at 870-836-9243.
---
OCHS Quarterly Editor's Note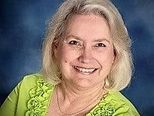 "Our history is what keeps our footprints fresh for each generation. May we never take history for granted as we move through our time in this place at this precise time in world history. We need to make each imprint special for those who follow us to remember and find meaning and hope for their generations."
---Brenda Fickey, Quarterly Editor
(If you are interested in becoming a guest author for the Quarterly, please contact the museum at 870-836-9243 during regular office hours for information about guidelines.)
---